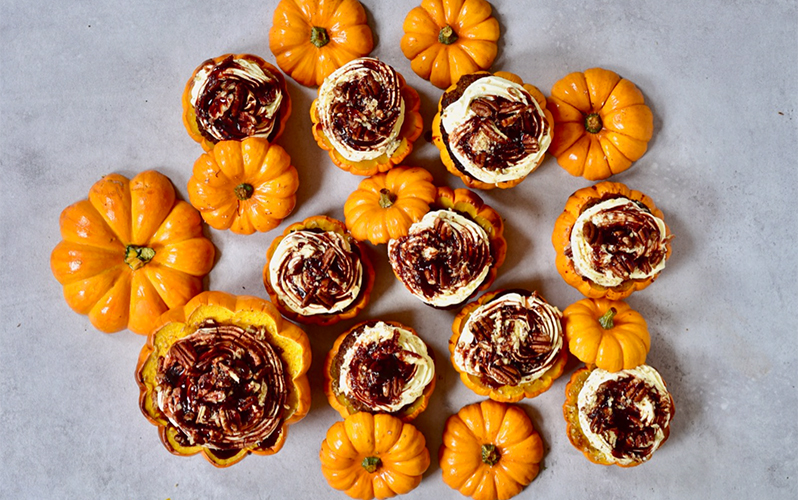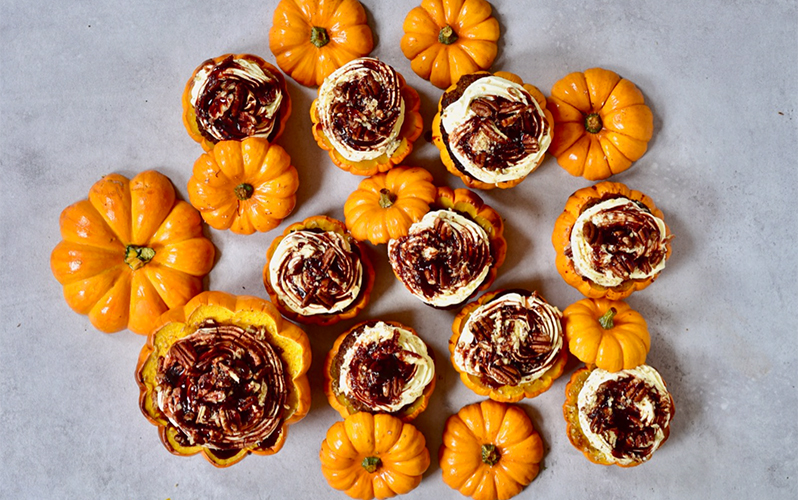 Trick or treat? We pick treat! And we have some spooktacular recipes perfect for Halloween!
A day of spooky fancy dress, scary pumpkins and our favourite part, lots of baking.
As you may have already seen, our Halloween packaging has hit the shelves to tempt you into making some pumpkin bakes.
Did you know that pumpkins have great nutritional value? Adding pumpkin into your baking will provide your little ones with a source of fibre, potassium,  heart-healthy magnesium and iron – all while thinking they're having a spooky treat!
Madeline Shaw's Pumpkin Pancakes will make for a delicious start to the day and are bound to get the children in the Halloween spirit and for those of you hosting a Halloween party, be sure to try AlphaFoodie's Mini Pumpkin Cakes to please your visitors.
Don't forget to share with us your spooky sweets and terrifying treats on social media using #clarencecourt.