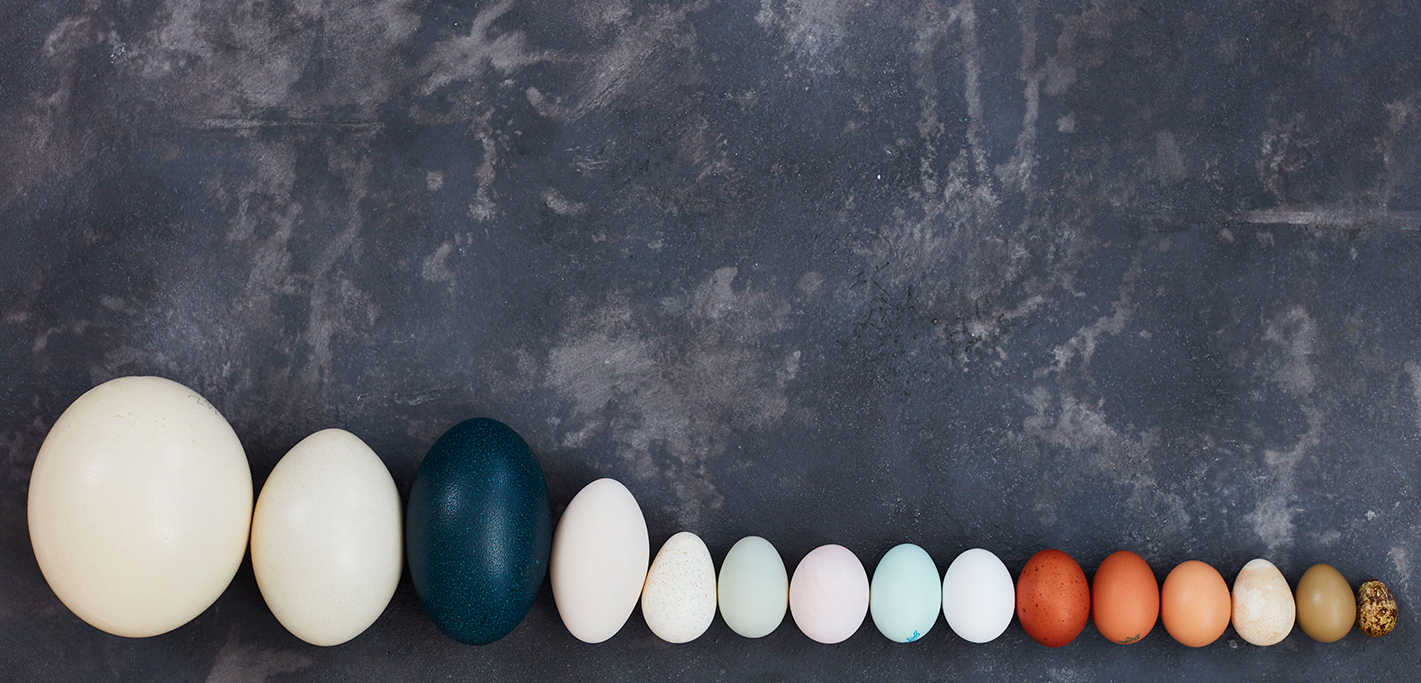 Our hens enjoy a carefully formulated diet of wheat, maize, soya, sunflower, seashell, marigold, paprika and vitamins and minerals, as well as grazing on ample grass on range.
That's why our yolks are so golden.
April through 'till August are when most of our exotic eggs are in season including Goose, Guinea Fowl and Pheasant. View our full range here.
The Clarence Court crown stamped on our hens' eggs simply replaces the lion stamp you see on other free range eggs. We abide to all the standards and regulations just the same, ensuring our eggs are perfectly safe to enjoy runny, for children or for those who fall within a vulnerable group.
The ink we use for the crown on our eggs is food safe and will disappear when the eggs are boiled, too.
It's best practice to store eggs in the fridge; that way the temperature stays the same and your eggs will stay fresher for longer. But remember, try to leave the eggs out of the fridge for around half an hour before using them to bring them up to room temperature.
This will help prevent the shell from cracking.
Our stockist page can help you find your nearest Waitrose, Sainsburys or Morrisons store and which Clarence Court eggs they stock.