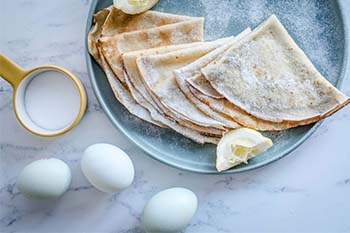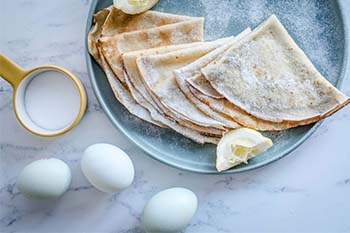 Each pancake day the 'sweet or savoury' debate draws up passionate opinions on both sides. When it comes to Pancake Day there are often so many different toppings it can be hard to decide what to go for. We carried out a pancake questionnaire on our socials to see what pancakes came out on top. Around 800 of you voted and there were some interesting results…
'Do you prefer sweet or savoury pancakes?'
A mighty 75% of those who voted preferred sweet pancakes over savoury.
Which do you prefer? Crêpe style or American style? 
Crêpe's came out on top marginally at 52%. The other 48% preferred fluffy American style pancakes.
When asked 'What's your favourite pancake filling?'
We were delighted to learn that the classic topping, lemon and sugar was revealed to be the most popular! Other choices such as Nutella & fruit, bacon & maple syrup and Greek yogurt and fruit also ranked highly among those who took part.
Pancakes are a fun way to get the family together and get involved in attempting to flip a pancake! From classic favourites, savoury options or something a little different (like Chase Distillery's Caramelized Orange & Marmalade Gin Pancakes) we have an array of recipes for you all to indulge in this Pancake Day. Take a look at our recipe page here.