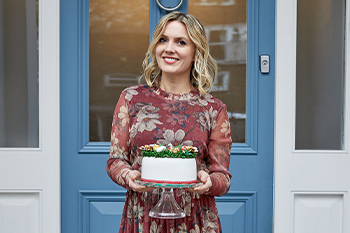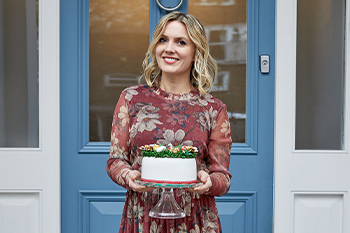 We joined forces with baking queen Juliet Sear to film four delicious Christmas recipes in time for the festivities.
Loved for her intricate and delicate decorations, Juliet shares her baking secrets in four short, 'how to' style videos. These include her epic Christmas Cake crowned with a Clarence Court wreath, spiced snowflake cookies (perfect for Santa!), a gingerbread latte tiramisu and the cutest candy cane meringue kisses you've ever seen.
The candy cane kisses are a gorgeous gift idea for loved ones and the gingerbread latte tiramisu is must-have on this year's menu if we do say so ourselves.
Made using a selection of shelled and liquid egg, each of the recipes is adaptable to suit your Clarence Court egg of choice.
Bake along with Juliet here and don't forget to share your Christmas creations with us on social media using #clarencecourt