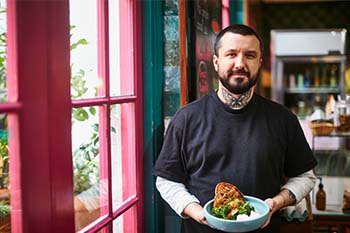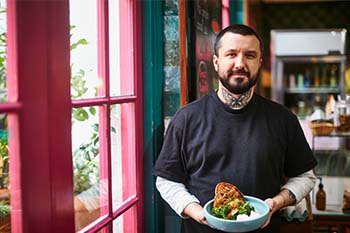 We're so excited to be dining out again! With many options to choose from that have delicious food and stylish outdoor dining areas, it can be a tough choice deciding where you'll dine first. So, to help you decide, we've put together a list of our favourite London eateries.
Farm Girl Cafe, Nottinghill
The stylish Aussie cafe prides themselves on serving nutritious, healthy food. The use of fresh ingredients, extensive gluten free and sugar free options, means you'll feel truly satisfied. Our favourite has to be their 'Island Breakfast' – smashed avocado & feta, roasted sweet potato, steamed kale, soy picked shiitake mushrooms, fresh herbs and some poached Clarence Court eggs.
Padella, Borough Market & Shoreditch
Padella is famous for their fresh, hand rolled pastas with truly excellent ingredients and not to mention an affordable price tag. It won't be hard to find, just look for the queues (to save you wasting time try using the Walk In app). The delicious tagliarini with nettles, nutmeg and egg yolk is on their menu for a limited time only so get it while you can!
Dishoom, Carnaby & Shoreditch
Inspired by the old Irani cafes of Bombay, where people from all walks of life shared tables and broke bread together – Dishoom celebrates food breaking down barriers. Breakfasts at Dishoom are known for being one of the bests in town.  Start your day right with their famous Bacon & Egg Naan Roll.
Bentley's Oyster Bar & Grill, Mayfair
Under the watchful eye of head Chef Richard Corrigan, you can expect the freshest oysters, seafood platters, grilled fish and steaks sourced from around the British and Irish Isles. Book into Bentley's heated terrace for al fresco lunch, dinner and dessert.