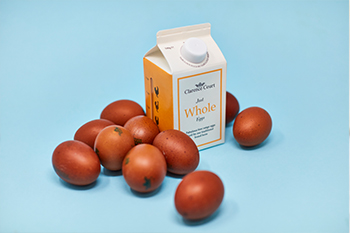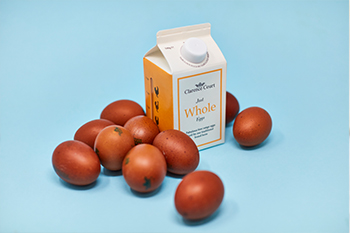 Introducing Liquid Egg, our fabulous new range – possibly the easiest way to enjoy your eggs in the morning.
Whether you're cooking for a large household or looking to pack your recipes with protein, your lives have just got a little simpler with this great shortcut.
Our liquid egg range gives our surplus eggs a new lease of life without compromising the quality of our shelled eggs just in liquid form, and reduces food waste too.
For an eco-friendly solution to making cooking easier, pick up our Just Whole and Simply Egg Whites from selected Waitrose stores. Simply look for the crown.