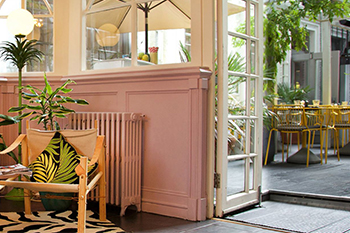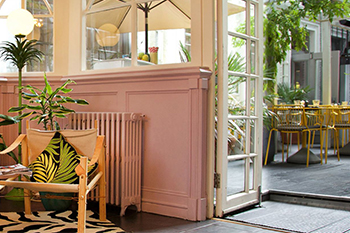 Notting Hill Restaurant Pomona's new head chef launches relaxed dining, best of British menu.
One of the trendiest foodie destinations in West London has welcomed Ruth Hansom to their team, the first ever female winner of Young National Chef of the Year back in 2017.
A shining star in the hospitality world, visitors can join Ruth for an all-day dining experience and delve into her menu which focuses on locally sourced, seasonal, British produce. Sharing dishes inspired by the land, sea and earth, Clarence Court eggs feature proudly on the menu among Isle of Wight tomatoes, Wye Valley asparagus and Swaledale lamb rump.
For breakfast, foodies can enjoy baked squash, chorizo, kale and Clarence Court eggs or the nation's favourite smoked salmon and scrambled eggs. While for lunch or dinner they can indulge in soy and ginger marinated tuna loin, Dorset crab or Onglet steak.
We also hear their charming summer garden is having a British refresh just in time for the warmer months, fully equipped with a Martin Miller's Gin Bar. Offering indoor and outdoor dining, fabulous food and a relaxed atmosphere – what's not to love?