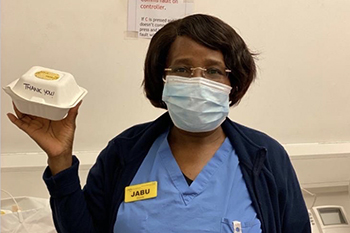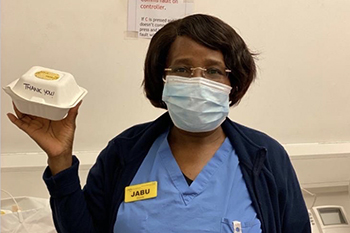 Eggslut are known their famous Fairfax burger: toasted brioche, soft scrambled eggs, cheese, sriracha mayo, slow roasted onions and other eggy delights.
They recently set themselves a mission to deliver 4000 special burgers to our NHS heroes, to say thank you to them for saving lives and fighting for us, over and over again! Their great efforts truly delivered – with wonderful feedback from the NHS.
As Eggslut's chosen egg supplier since their London restaurant opened in Spring 2019, we were of course delighted to assist them with this generous cause.
It continues to be a challenging time, and the only way we will get through this is together. It is always a pleasure to assist our fabulous suppliers with doing their bit in their local communities. Here's to hoping we can all enjoy an Eggslut burger sometime soon.