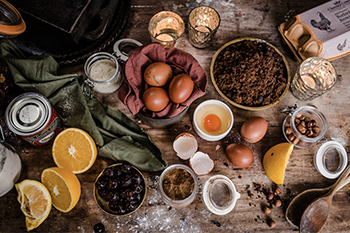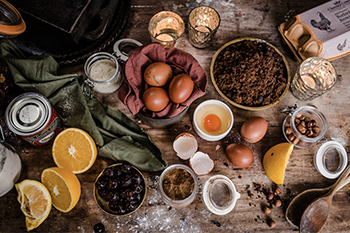 As Christmas approaches, we're getting prepared with Stir-up Sunday. Packed with dried fruit, nuts, spices and plenty of brandy – it wouldn't be Christmas without the traditional steamed pudding. This year it falls on Sunday 22nd November, and given the national lockdown, it's the perfect excuse to get into the Christmassy spirit!
Since being made popular in the Victorian era, the Christmas classic involves 13 ingredients representing Jesus and his 12 disciples. Traditionally, a wish would be made, and a silver coin added to bring luck to whoever found it in their portion.
If you can't celebrate this year's Stir-up Sunday, then no need to worry – puddings can be made closer to the time or right up to Christmas day itself, it's all down to whether you prefer that matured taste. And you don't have to stop with the traditional recipe, why not give it a chocolatey twist, make mince pies or a maybe even a Christmas cake! It's the perfect excuse to put on those Christmas jingles and get the whole family involved with some festive cheer.
Let us know what you're making this Stir-up Sunday by sharing your creations with us on Facebook or Instagram. We can't wait to see your fantastically festive treats!