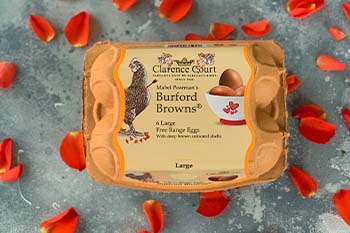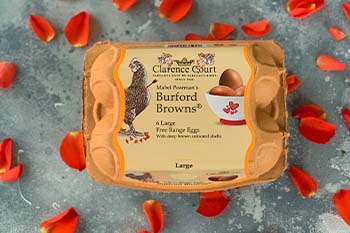 A box of something special to share with loved ones now in stores near you.
 There's a little spring in our step as we close the door on January and welcome February – a month of delicious sweets and treats for Valentine's and Pancake Day.
In celebration of the February festivities, we've just launched our Valentine's packaging, with a magical matchmaker spreading the love. The mythical Cupid has made an appearance with a sprinkling of red hearts and rose petals accompanying our fabulous birds. If you haven't previously fallen head over heels for Clarence Court eggs, you certainly will now!
Nothing quite says 'I love you' more than an eggy breakfast in bed, so why don't you treat someone special next weekend. From beautiful brunches to romantic dinner inspiration and irresistible desserts, take a look at our recipe page here.