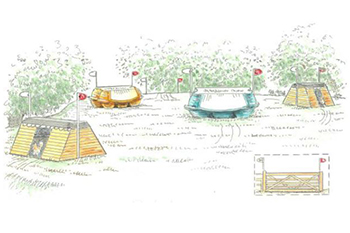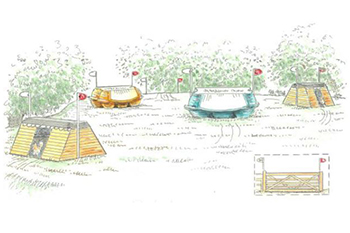 Look out for an egg box or two at Land Rover Burghley Horse Trials.
Land Rover Burghley has become one of the most popular and highly regarded equestrian events on the social calendar, and it is undoubtedly one of our favourites of the year.
For the second year running, we're delighted to have sponsored the jump in the highly anticipated Dairy Farm spot, the last of the serious combinations on Saturday's cross-country course.
Tomorrow morning, the riders will tackle the 4-mile course which comprises of more than 25 fences and challenging obstacles including the Olympic Legacy Horseshoe, Cottesmore Leap and the Land Rover Finale.
As riders approach the 9 minute mark at fence 20, they will be faced with both a Burford Brown and Old Cotswold Legbar egg box – and not the size you pop into your shopping baskets! – as well as chicken coops before heading back down the hill to the finish line.
In between the exhilarating entertainment, there's also endless rows of shopping outlets and eateries making it a fabulous weekend out for all.
Follow updates from the event on Twitter to see who's crowned the 2019 champions.