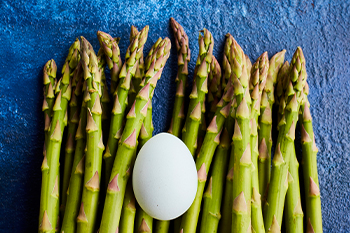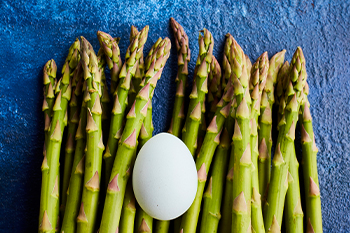 One of our favourite seasonal stars, British Asparagus is now available until June.
Beautifully flavoursome and versatile, these majestic gems are back. Cue delicate spring tarts, veggie-filled brunches and cheerful sunny salads.
A superfood, asparagus is rich in vitamin C, boosting your immune system and helping you to stay fit and well, so when paired with Clarence Court eggs it's a healthy dose of deliciousness and essential nutrients.
Making the perfect dipper for soft boiled eggs, we've shared some of our favourite British asparagus recipes on our Recipe page, so head on over and be inspired!