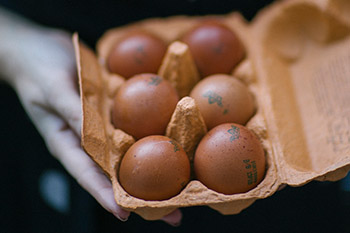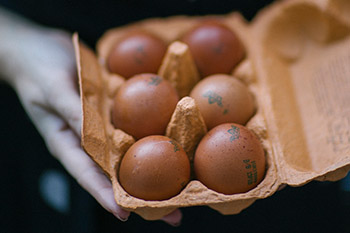 Foodie, Fashion and Lifestyle blogger, Rose Thomas aka The Londoner, surprised her 327k Instagram and 42.9k Twitter fans to an exclusive tour of what's inside her new American style fridge freezer this week.
Amongst a delicious selection of her go-to foods which includes San Pellegrino sparkling water, Daylesford paté, and Kefir milk, sits centre stage two boxes of Clarence Court Burford Browns, basking in the spot light if we do say so ourselves.
Describing our esteemed, rich, bronzed eggs just like we would: "Rich, golden yolks, beautiful freckled shells. From free-range, happy hens", she even couldn't resist adding in a little egg pun: "They're speggtacular!".
Take your guided tour here.