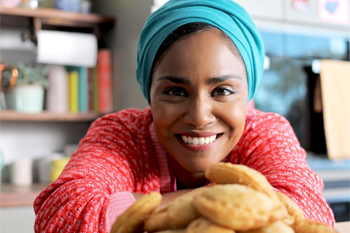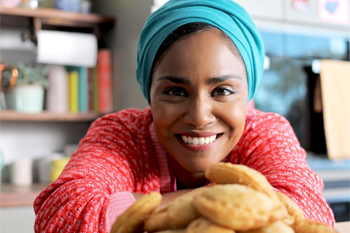 Nadiya Hussain returned to our screens earlier this week, and we are delighted to share that Clarence Court eggs have a key role throughout the series – We can't wait to watch!
We have had the pleasure of suppling enough eggs to see Nadiya through all 8 episodes of her new series, 'Nadiya Bakes'. We will be watching Nadiya celebrating the joy of baking and sharing her favourite homemade recipes.
After winning The Great British Bake Off in 2015, she has flourished in the world of making and baking, producing everything from cookbooks to fiction novels and TV shows. It's fabulous seeing Nadiya living her dream, and we wish her the best of luck in her continuing journey, doing what she loves.
Tune in to BBC2 on Wednesdays at 8:30pm to see our eggs in action. Let us know on socials if you can spot the crown!