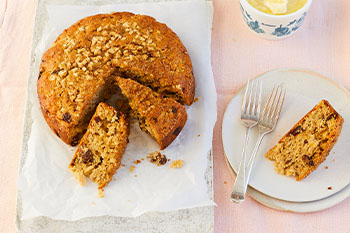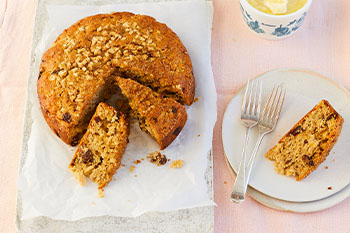 An autumnal celebration of the season's favourite fruit.
An apple a day keeps the doctor away – and there's nothing to say this can't be in cake.
Today celebrates one of the most versatile fruits and the beautiful orchards they come from. Beginning in 1990, Apple Day has expanded countrywide and every year the UK gathers to share the joy and fun of apples.
A staple ingredient for many childhood favourites from cakes, strudels, crumbles and pies, enjoy our traditional autumnal bake, Dorset Apple Cake to mark the occasion. Spiced orange, sweet apples and boozy sultanas, served with Cornish clotted cream for an extra special treat – it's the perfect way to appreciate these sweet natural treasures.