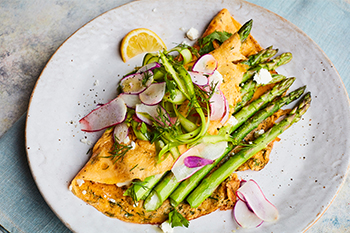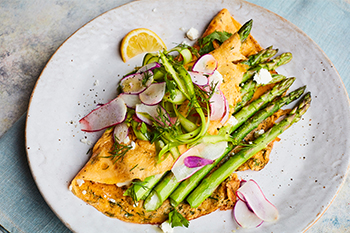 This week we're supporting Food Waste Awareness Week and we want to inspire you to get involved! Did you know that each year UK households throw away 4.5 million tonnes of edible food? That means if food waste were a country, it would be the third highest greenhouse gasses emitter after the United States and China.
Love Food Hate Waste is an organisation that aims to prevent food waste, helping to protect the planet as well as saving your purse. They've created a fabulous initiative, challenging us all to reduce the amount of food wasted in our homes. Using up left-over vegetables or meats will help to clean up landfill and the environment, as well as encourage crafty kitchen skills and eating delicious food whilst saving your hard-earned cash.
We suggest turning your everyday ingredients into something extra special. Perhaps use those odd veggies leftover in your fridge to make a scrumptious frittata or whip up a seasonal fruit meringue with any egg whites you may have. Follow the link for some delicious, quick and easy recipe ideas that will help you waste less this week.