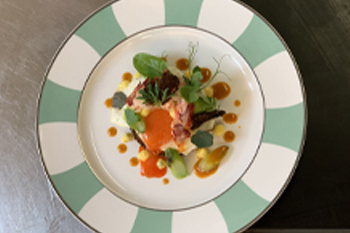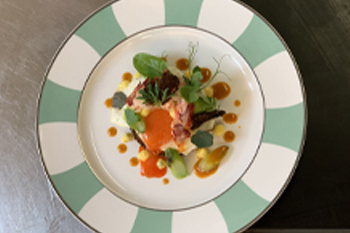 Claridge's Executive Chef Martyn Nail exclusively shares with us his recipe for Clarence Court Egg, British Asparagus & Cornish Lobster.
We were honoured to be invited into his Mayfair kitchen where Clarence Court Eggs play a starring role, to take a glimpse of the Claridge's chefs in action.
Since the 1850's, Claridge's has excelled at the finer things in life; timeless style and impeccable service becoming one of the world's most glamourous 5-star hotels. And in the restaurants – a place to discover new flavours and savour favourite classics – the food is every bit just as delightful.
An advocate of carefully sourced ingredients, treated with respect, to create great dishes, Martyn's menu reflects Claridge's character – a British take on international authentic ingredients, with a sprinkle of glamour.
Our visit was perfectly timed with the start of the British asparagus season, an ingredient Martyn loves to celebrate (so much so there's a whole menu dedicated to it!).
Go behind the scenes as he shares his signature spring celebration dish Clarence Court egg, British asparagus and Cornish lobster. Watch this video for more.