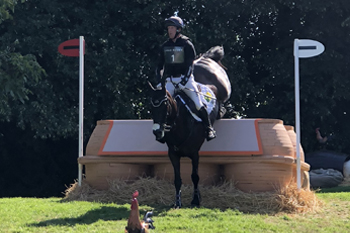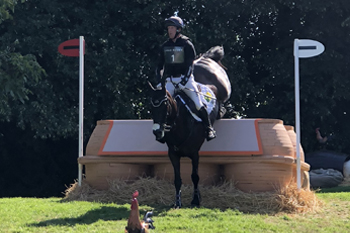 As one of the most popular and highly regarded events within the equestrian and social calendars, we were truly honoured to be a sponsor for the world-renowned Land Rover Burghley Horse Trials for the first time this year.
Home to over 50 years of iconic equestrian history, the weekend saw approximately 80 of the world's top competitors navigate their way through various courses including the prestigious cross country event.
The sun was shining for Saturday's cross country which saw jockeys tackle the Clarence Court jump (21, 22) in the vicinity of the Dairy Farm – a bright box of Old Cotswold Legbars, some bold Burford Browns (both the biggest we have ever seen!) and a chicken house or two populated the arena.
Here jockeys were faced with the last serious question of the course choosing one of two distinctly different routes, neither of which were easy.
We were delighted to catch up with five time Olympian, six time Burghley champion and Clarence Court fan, William Fox-Pitt, in the morning to find out what we could expect from the day ahead – which was simply fabulous! You can view the full interview and a sneak peek of one of our jumps here:
Five lucky winners of our Facebook competition were among the many spectators enjoying the eventing and soaking up the fantastic atmosphere over the weekend – we hope you all had a truly fabulous time!