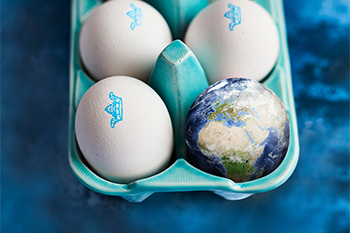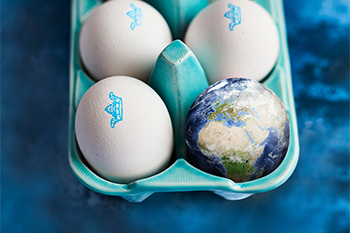 It's British Egg Week – a week dedicated to celebrating our fabulous eggs and showing the country just how amazing eggs can be!
Providing you with a source of vitamins, minerals, proteins and essential fats, eggs are a small but powerful package. This week, we're joining British Lion Eggs in calling all foodies to showcase egg's pure brilliance, their taste and health benefits, and encourage more people to incorporate eggs into their diet in the theme of Protein Power.
Did you know the protein from eggs is better absorbed from a whole egg as opposed to egg whites alone? Egg whites are around 90% water so if getting more protein in your diet is your goal, whole eggs are more beneficial.
Around the world, the egg is a staple part of diets and key source of protein. With the week coming to a head on World Egg Day, we will be celebrating the versatility of one of nature's most nutritious superfoods. Every country has a different, delicious way of preparing eggs, so we are taking to Instagram to take you on a whistle stop tour around the world.
We are tempting you with some of our favourite international recipes including from Alice Living's Turkish style eggs, Sushi and Kaiserschmarrn. Head over to our Instagram, get involved and take a moment to appreciate how special these shelled wonders truly are.
While you're there, keep your eyes peeled for an egg-citing competition to top off the week!