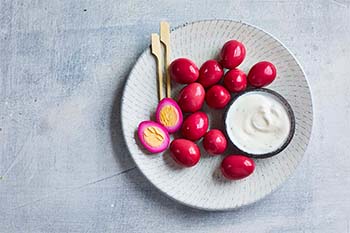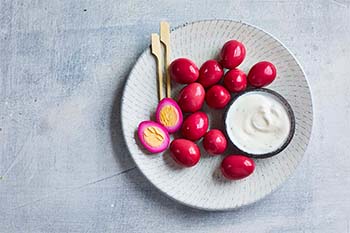 Our ready-to-eat Beetroot Quail Eggs with Sour Cream and Goats Cheese Dip are back in stock, exclusive to Waitrose.
With no need to tackle fiddly shells, pre-peeled, cooked and pickled for you, they're perfect for a picnic in the park, a light lunch in the garden or to grab on the go. They take seconds to prepare and even faster to devour!
Served with a velvety goat's cheese and sour cream dip, coat the ruby-red beetroot quail eggs and enjoy. Accompany with carrot, celery or cucumber batons for a delicious snack with healthy twist.
Available in your local Waitrose store – pick yours up today while stocks last and share with us what you think on our socials.