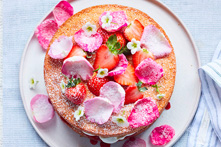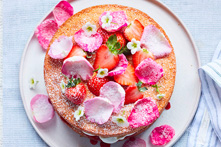 Lighter evenings and the blissful tones of birdsong are just some of our favourite signs of spring, along with the abundance of seasonal spring produce available to savour at this time of year.
From British asparagus – the green spear that wears the crown from April until June – to the delicate flavours of rosewater and lemon, spring truly indulges the senses, and our recipe pages are a plentiful source of mouth-watering ways to make the most of seasonal ingredients.
Our asparagus, boiled egg and green bowl makes the most delightful light lunch or dinner as the seasons change, and our spring lemon soufflés are a wonderful, al-fresco treat – best enjoyed in the warm spring air at your next dinner party or May Bank Holiday get-together.
Let us inspire you, thanks to our wonderful recipe archive.