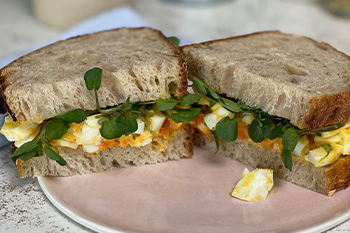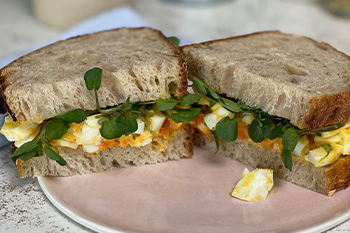 We're coming together with Watercress, the UK's leading watercress grower, to bring you the best ingredients for an iconic picnic sandwich.
With September fast approaching, schools planning to reopen and many of you heading back to the workplace too, make the most of the last few weeks of summer with our favourite seasonal snacks.
For your late summer picnics, brighten up your basket with a selection of sweet and savoury stars. An egg and cress sandwich is always our go to, with glorious golden Burford Browns marrying perfectly with fresh, peppery watercress and homemade mayonnaise. To get your hands on this simple yet scrumptious recipe, please click here.
We would love to see your Clarence Court and watercress creations on socials so be sure to tag @clarence_court and @lovewatercress and use #followthecrown.