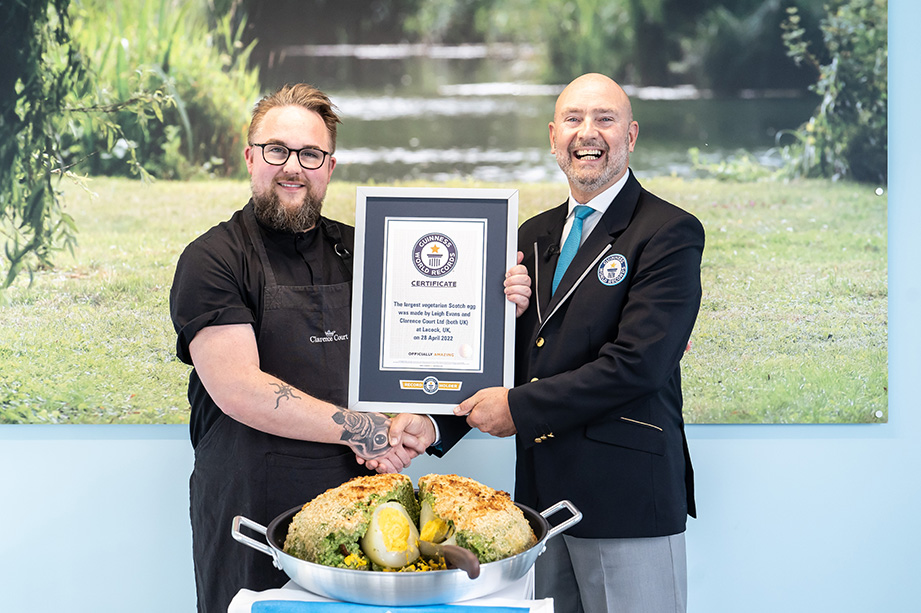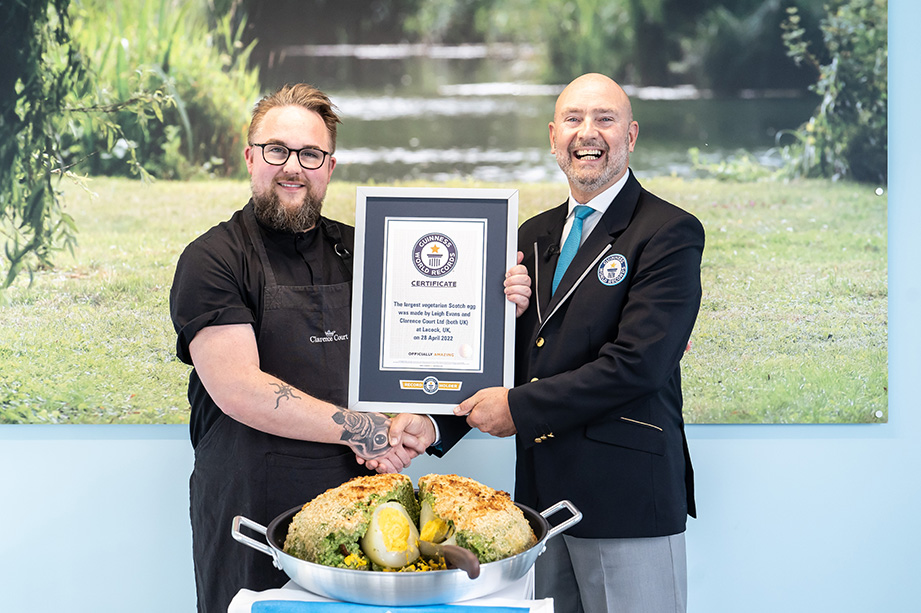 We're overjoyed to have cracked a second world record with our mighty vegetarian scotch egg.
In celebration of National Vegetarian Week, we challenged one of our talented in-house chefs to demonstrate the versatility of our exquisite eggs, by creating the largest vegetarian scotch egg. Using one of the largest eggs from the Clarence Court collection, chef Leigh Evans coated an ostrich egg weighing 1.7-kilograms in a delicious pea, mint and cheddar crumb, which has been crowned the world's biggest to date by the Guinness World Records.
Leigh celebrates: "We're delighted to have broken a Guinness World Record title and have had enormous fun creating this much-loved picnic staple."
After setting the world record in 2008 by creating the largest meat-based scotch egg, we're proud to be part of another fabulous achievement, thanks to our talented team and fabulous eggs to celebrate National Vegetarian Day.
You can watch Leigh complete the record-breaking challenge here.