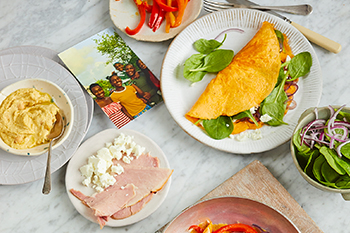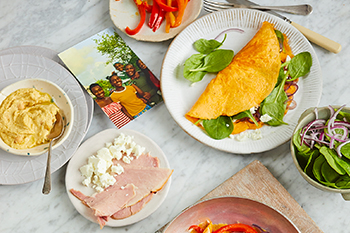 Oozing with protein, essential vitamins as well as minerals, iron, phosphorus and zinc too, here's how Clarence Court eggs have played a starring role in a post-Olympian's diet.
It has been lovely to catch up with Michelle Griffith-Robinson to hear her journey from a health-conscious athlete to a pre-diabetic.
As a retired English triple jumper, who leapt into three World Championship Finals, the 1996 Olympics and numerous Commonwealth Games, Michelle was surprised to be diagnosed as pre-diabetic last year.
Eagerly wanting to prevent becoming a Type 2 diabetic, she quickly changed her eating habits following the keto diet – high-fat, adequate protein and low carbohydrates.
It was during this transition Michelle discovered our collection of eggs and has since become heavily reliant on them as a daily protein source, eating them once if not twice a day.
Happily married with three young children, she now spends her time as a life coach, mentor and personal trainer. Since learning more about diabetes, Michelle has used these platforms to raise awareness for the condition that 1 in 15 people live with the UK.
Recently becoming a Diabetes UK Ambassador, her enthusiasm for educating and teaching others about the cause is truly inspiring.
To mark the start of National Diabetes Week (10th – 16th June) we asked Michelle what her favourite recipe was. Omelette Fridays was her swift response! A weekly event her whole family enjoy – each with their own personalised toppings. Head over to our Recipe page to find out more.
For more information on diabetes, please visit diabetes.org.uk.