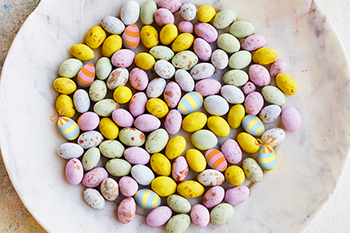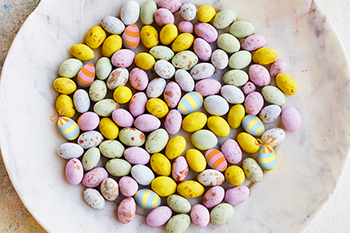 Head over to our Instagram feed to join our (virtual) Easter hunt!
The sun is shining and the countdown to Easter weekend is on. Traditions won't quite be the same this year, with many of you missing out on family lunches, a slice of grandma's Simnel cake and of course the annual Easter Egg Hunt with friends. So, to help keep your spirits high, along with a daily dose of baking inspiration, we have partnered with the Easter bunny to help bring an egg hunt to you!
For 7 days only, the Easter bunny has hopped from our seasonal packaging onto our Instagram feed hiding treats along away… Each day we will share a clue on stories to help you hunt down the surprise from pretty painted eggs to happy bunnies.
The rules are simple – gather your household and each day see what you can find. Direct message us your answers for a chance to win £1 off your next box of eggs. At the end of the hunt, there's even the chance to win an extra special prize to indulge in this Easter, so make sure you tune in on Sunday… Good luck!