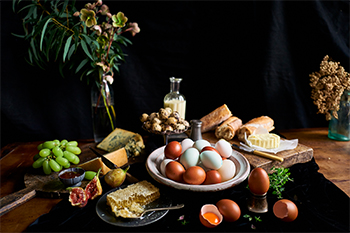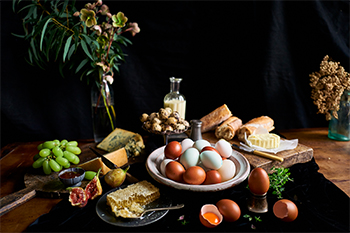 We're delighted to be entering another year as a proud Slow Food Supporter, helping to promote a better way to eat within the community.
Slow Food aim to link the pleasures of good food with a commitment to community and the environment, by reinvigorating people's interest in the food they eat, where it has come from and the impact it has on our world. As a Slow Food Supporter, we want to use our platforms to share the enjoyment of good, clean and fair food for everyone.
At Clarence Court, we're are committed to minimising the time it takes from farm to plate, so our customers enjoy our eggs at their finest. On the farm, our birds are nurtured with care from specialist farmers, and left to lay eggs at their own natural speed. By slowing down the process, you can ensure the quality and flavour of each egg tastes just like they should do.
The health and wellbeing of our birds and British farmers are at the forefront of what we do, ensuring they lead happy, natural and sustainable lives, so that we can continue to provide you with only the best eggs, every day.
Back in April, our CEO Adrian Gott hand delivered 5,000 Clarence Court eggs at Wiltshire Community Hospitals to NHS staff who have been working tirelessly to help save lives during the Covid-19 crisis. Although a gesture to show our appreciation for their hard work, it more importantly gave the staff the extra energy boost they needed to continue to work around-the-clock supporting our country. Protein-packed, our eggs hopefully gave them a wholesome breakfast they needed to start their day.
Whether you are already a fan of what we do or if you are a new Clarence Court customer, head over to our recipe page for inspiration of the many ways to enjoy our fabulous eggs.