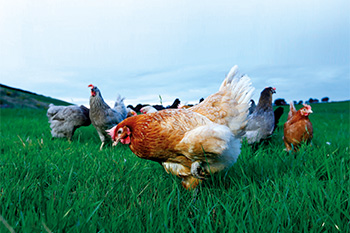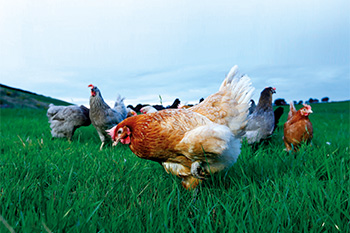 We are delighted to be The Royal Berkshire Show's first ever headline sponsor!
We are busy gearing up for a weekend at The Royal Berkshire Show bringing the spirit of the fun fair to the Village Green.
On Saturday 21st and Sunday 22nd September, we are inviting you all to 'roll up, roll up' and try your luck on our Ostrich Egg Shy or challenge friends and family in a good old-fashioned egg and spoon race. We have plenty of photo opportunities with the biggest egg box you've ever seen, fresh from the Burghley Horse Trials, and golden crowns and rosettes for all the children to win.
A selection of our fabulous birds will be with us throughout the weekend from our Burford Browns to Bantam and Quails, with the team on hand to show you around and answer any questions you may have.
For all the foodies and health fanatics, you will have the chance to meet our resident nutritionist Eva Humphries and watch her in action in the Cookery Theatre at 4pm on both Saturday and Sunday. Team Egg's Pip Spence, will also be around throughout the weekend, judging the show's Best Victoria Sponge competition.
Sharing the same passions for excellence in agriculture, the weekend will be a celebration of agriculture, farming and farming families. For more information and to book your tickets, please visit: www.berkshireshow.co.uk
We look forward to seeing you there for what will be a cracking day out!