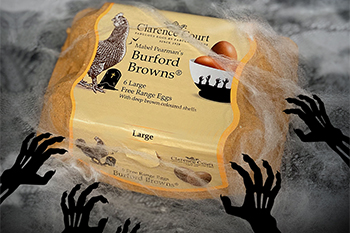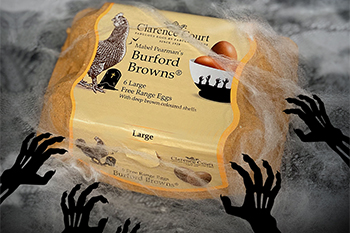 In true Clarence Court fashion, our haunting egg boxes have hit the shelves just in time for Halloween.
With hands rising from the graves and the bats swooping low, it is bound to send shivers down your spine. Fear not, once you open the box there will be no tricks, only treats!
If you're feeling creative, there are many Halloween theme crafts with egg boxes to get stuck into. Our personal favourite, egg box pumpkins!
If you spot a spooky box in shops near you, be sure to tag us on socials.