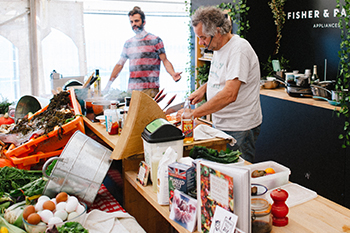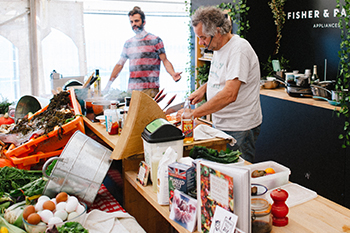 We were proud to support Mark Hix's Food Rocks festival in September which raised money for The Fish Mish and RNLI.
September saw the West Dorset coastal town offer a taste of Dorset in September as Mark Hix and his restaurant, HIX Restaurants hosted their sixth seafood festival.
We were very pleased to be a headline sponsor for the event which celebrated Hix's hometown, food and local produce from across the county and the South West.
The two-day festival brought together top chefs, exhibitors, producers and suppliers who delighted guests with supper clubs, demonstrations, talks and tastings, all while raising money for two local charities.
Food Rocks announced this week that they raised a total of £3900 with every penny donated to the Lyme Regis RNLI and The Fish Mish – a huge congratulations to Hix and his team.
To view a gallery of photographs from the weekend, please visit the Food Rocks Facebook page.