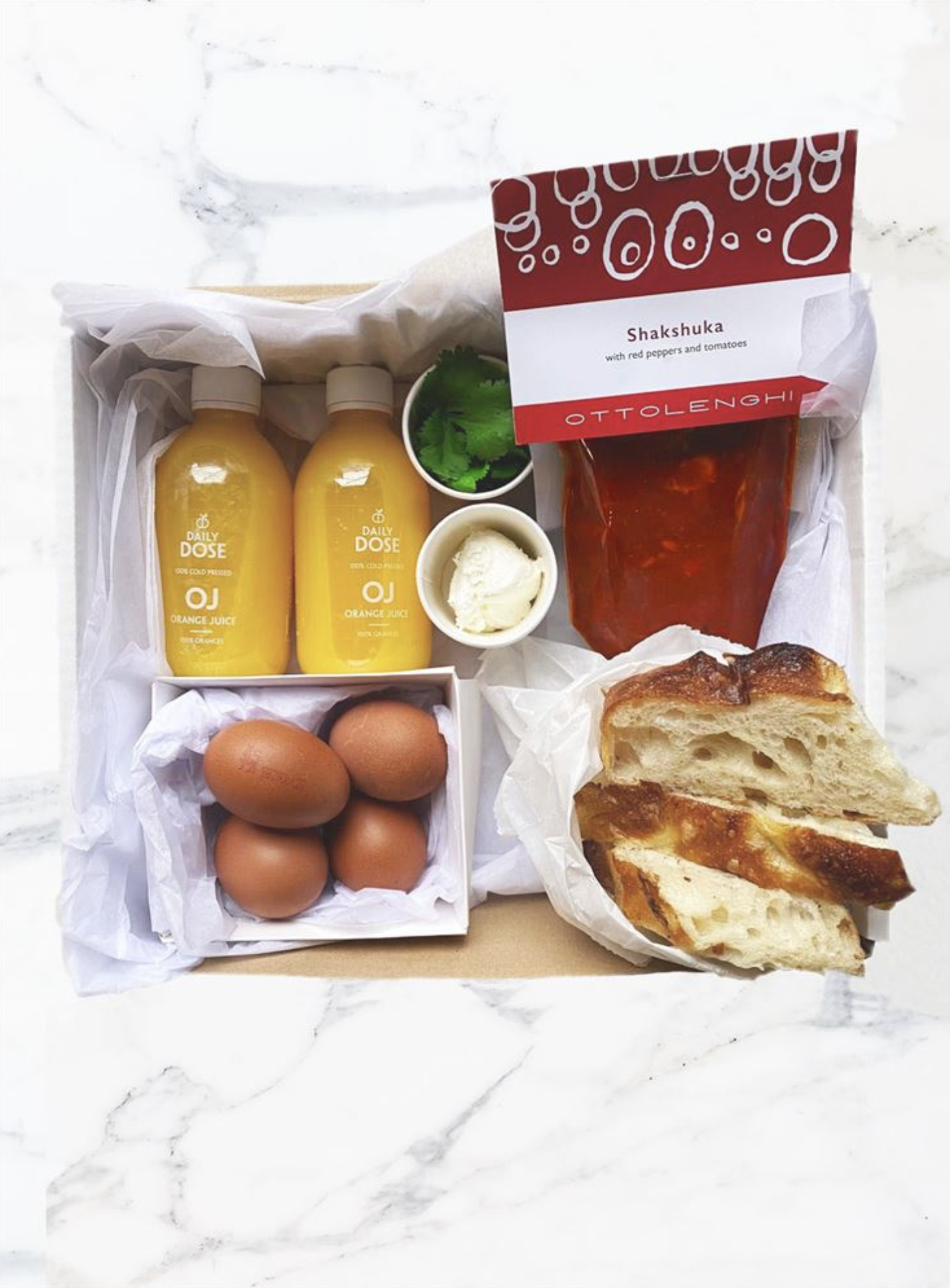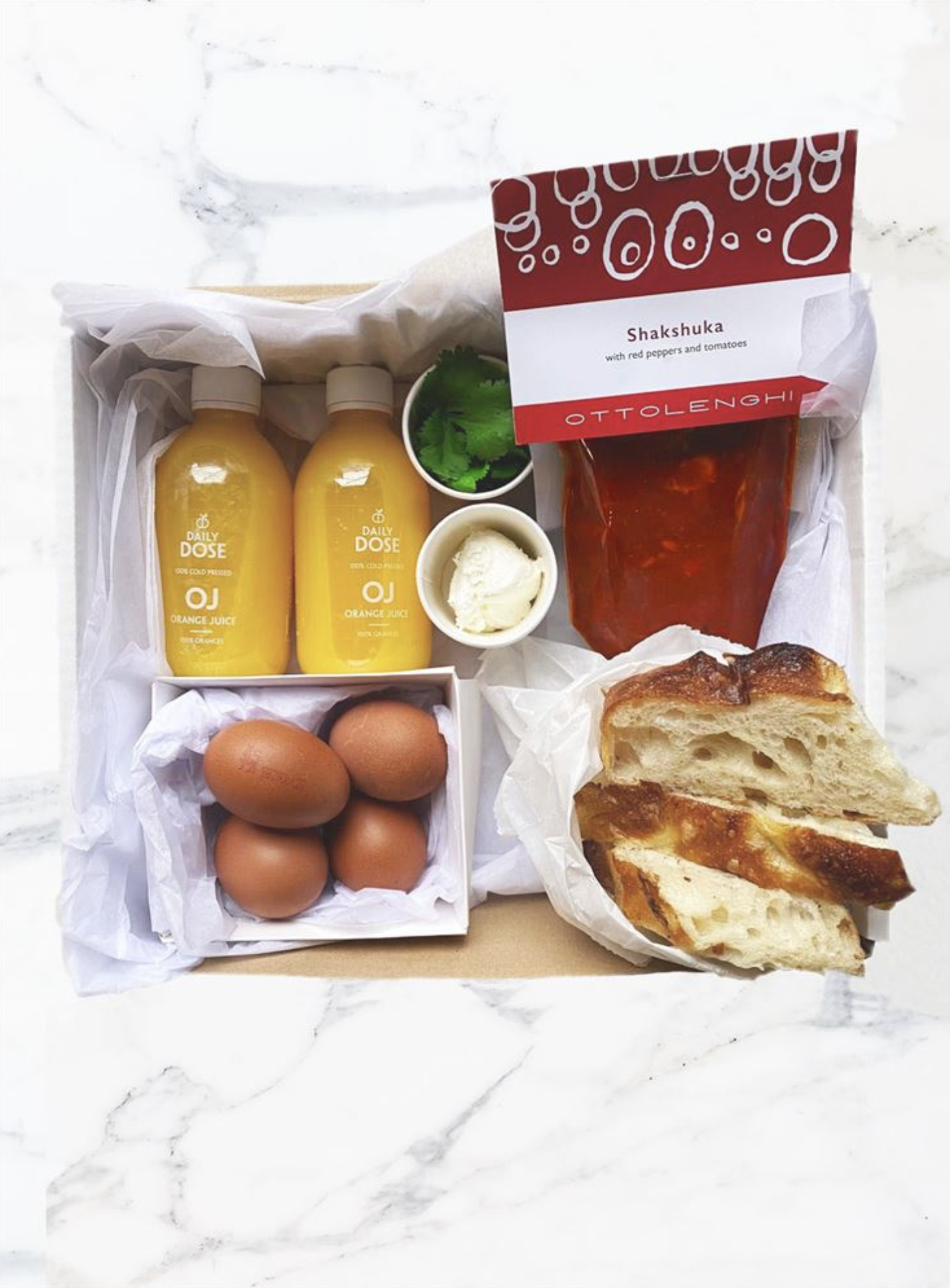 We're missing restaurants this lockdown and we're sure that's something we can all agree on. There's nothing like the joy of having someone else cook up delicious food for you or eating your favourite meal in your favourite restaurant. It's time to stop waiting for restaurants to re-open, instead make the most of the DIY Meal Kits they are creating.
Many restaurants have been sharing their recipes so you that can recreate some of your favourite dishes from the comfort of your own home. When it comes down to choosing – we're spoilt for choice; from Ottolenghi to Dishoom – your beloved restaurants have you covered in their absence. Restaurant DIY kits range from gourmet fine dining to sourdough baking to bao bun making. There truly is something for everyone and every mood.
A true favourite of ours is Ottolenghi's Shakshuka Hamper for two. Recreate an authentic Ottolenghi breakfast with 4 x Clarence Court Burford Browns, 2 x bottles of fresh orange juice, focaccia and a labneh and coriander garnish. His signature dish encapsulates the heart of the Ottolenghi restaurant and makes for the perfect breakfast in bed.
For whatever the occasion, DIY meal kits have you covered. And what a great way to support your favourite eateries at home this lockdown.
Photo Credit: @ottolenghi_london
To make an order click here.