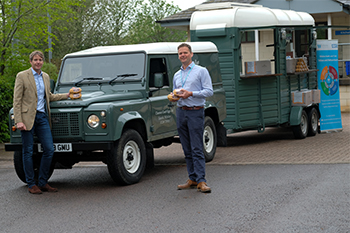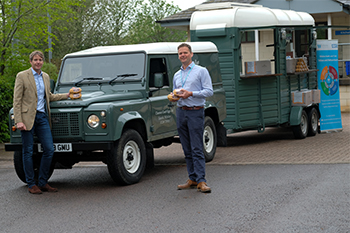 Our CEO Adrian Gott was thrilled to hand deliver 5,000 eggs to staff at Wiltshire Community Hospitals.
As part of the national effort to fight the COVID-19 crisis, we donated a large supply of eggs to the NHS workers at Wiltshire Community Hospitals and Great Western Hospital in Swindon, showing our appreciation and gratitude to the entire community of NHS healthcare professionals working tirelessly to help save lives.
Humbled by the dedication and courage shown by the brave individuals, Adrian and the team hope our fabulous eggs will give all the staff a little energy boost to help them through these difficult times.
A donation of eggs has already been delivered to the key workers at Chelsea and Westminster Hospital as a show of our appreciation in the capital during this challenging time.
We applaud all our NHS heroes as well as key workers, volunteers, retailers and delivery teams who are working tirelessly to keep everyone safe at home, protect the NHS and save lives.