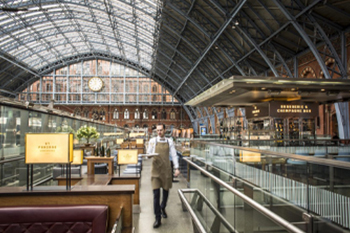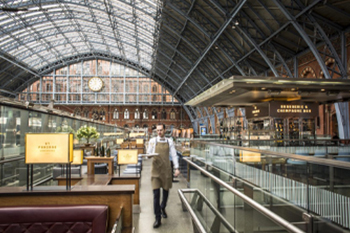 How do you like your eggs in the morning? We'll take ours with a glass of champagne.
The new breakfast menu at St Pancras Brasserie and Champagne Bar 'Searcys' has been announced and is simply divine. Celebrating all things British eggs, it features twelve different egg themed dishes, which will leave you tempted to try them all.
Searcys' Executive Chef Colin Layfield has crafted delectable dishes for his guests to choose from, including our Old Cotswold Legbar hen's eggs or a deliciously creamy duck egg.
Guests are able to order anything from coddled duck egg with Scottish smoked haddock and spinach, to a classic Full English or dippy eggs with Marmite soldiers. There's also a fried duck egg with chorizo and potato hash – yum! All paired with a glass of Champagne or a Bloody Mary, it sounds perfect to us.
Spoiling guests with breakfast from 7-11am daily (except Sundays), visit St Pancras Brasserie and Champagne Bar, Grand Terrace of St Pancras International Station N1C 4QL for a brunch you won't forget.