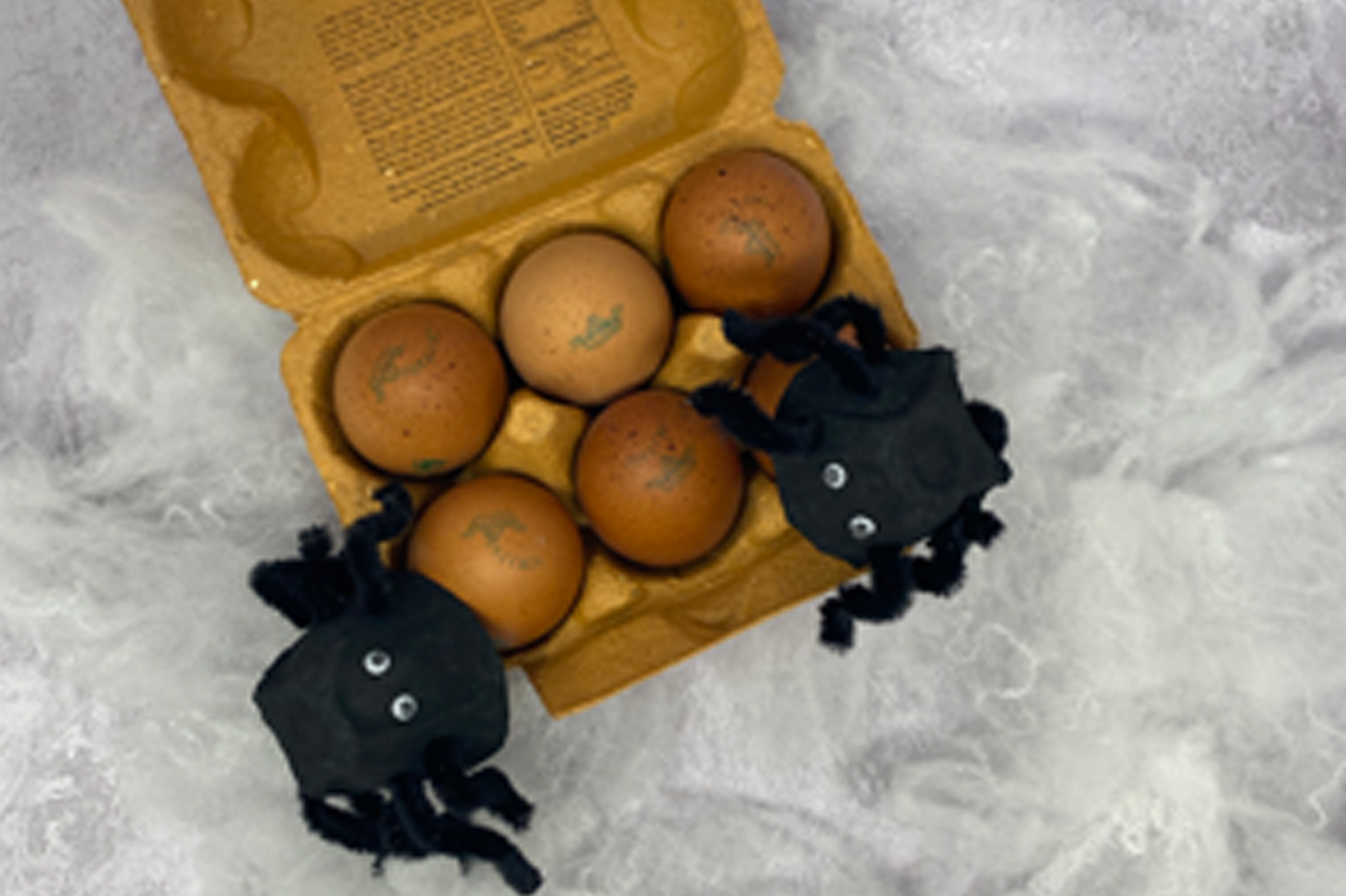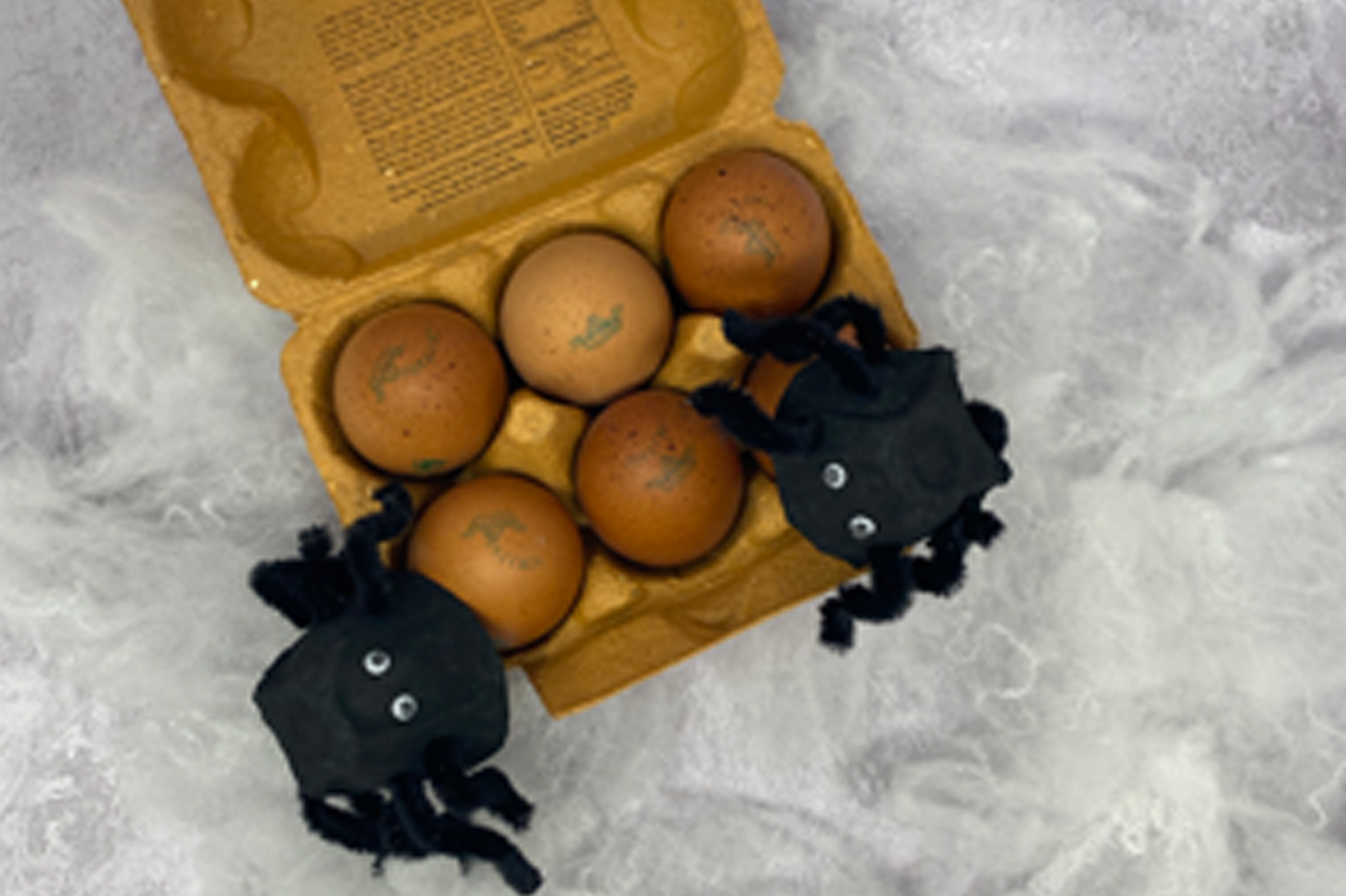 If you're feeling creative, get stuck into some spooky bakes and crafts this Halloween. There's no need to be wasteful – once you've used up your Burford Browns make use of the box too. Our favourite craft are these egg carton spiders. They're a fun way to keep you and your children busy, and so easy to make!
For these egg carton spiders you'll need:
Paper egg carton
Black paint or black spray paint
Glitter paint or Glitter Glue (optional)
Paint Brushes
Black pipe cleaners or chenille stems
Google eyes (small to medium)
1/16 inch round hand punch
Scissors
Old newspaper
Instructions:
Cut the egg holders out of the carton.
Flip them upside down, and paint them black (use the newspaper to protect your surface).
To add some sparkle you can use glitter paint to go over the black, or glitter glue, as well.
While they are still wet, apply the eyes – they should stick on with ease. If they are having trouble holding, just wait until the paint is dry and glue them on.
After the paint has dried use the hand punch to punch holes – 4 on each side of the spider, toward the bottom of the egg holders.
Cut pipe cleaners into 4 equal parts.
Finally, attach 8 pipe cleaner pieces to the holes, and bend to secure – shape the pipe cleaners into legs. You should now have your very own pet spider!