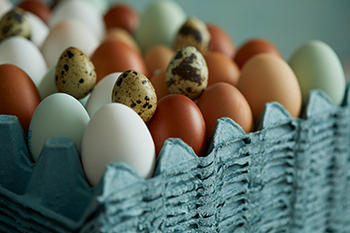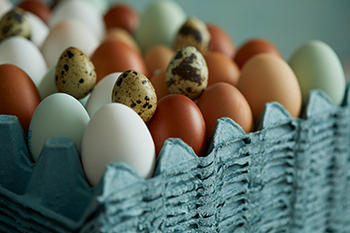 Jenny Linford visits a Clarence Court farm to find out why our fabulous eggs are ruling the roost in this week's Sunday Times.
Titled 'Why we're falling back in love with eggs thanks to posh Clarence Court', food writer Jenny journeyed readers through the booming egg market – sharing just how fabulous Clarence Court eggs are.
Reflecting on the history of eggs in the UK, our range of specialist eggs first brought here by botanist Clarence Elliott, and the signature golden-yolks and quality flavour that have led to the popularity among chefs, food writers, bloggers and Instagrammers today, our health conscious nation is finding a new love for eggs and we couldn't be more pleased.
Readers can enjoy the story of how CEO Adrian Gott positioned the brand in the market, and a behind the scenes insight of life on a Clarence Court farm.
Read the full piece in the Sunday Times here.