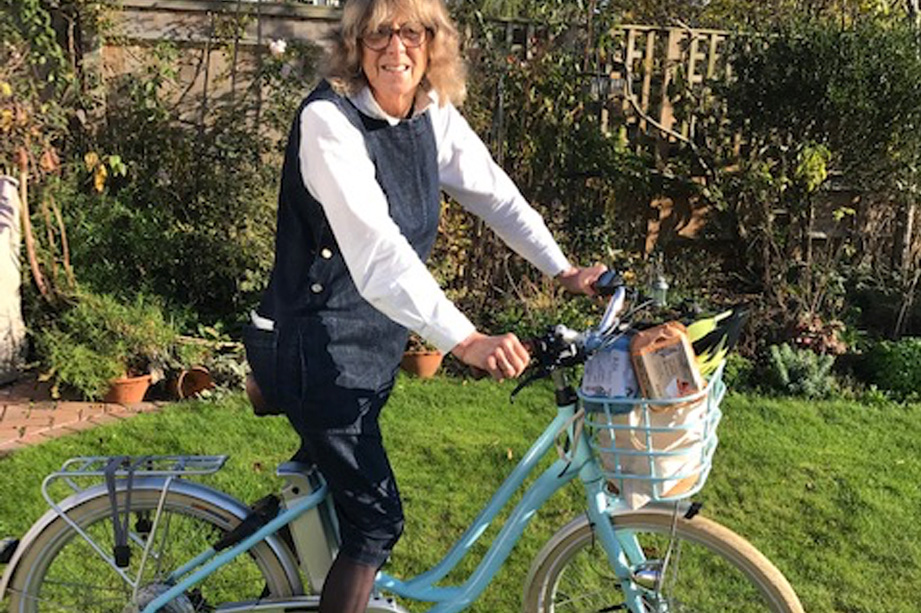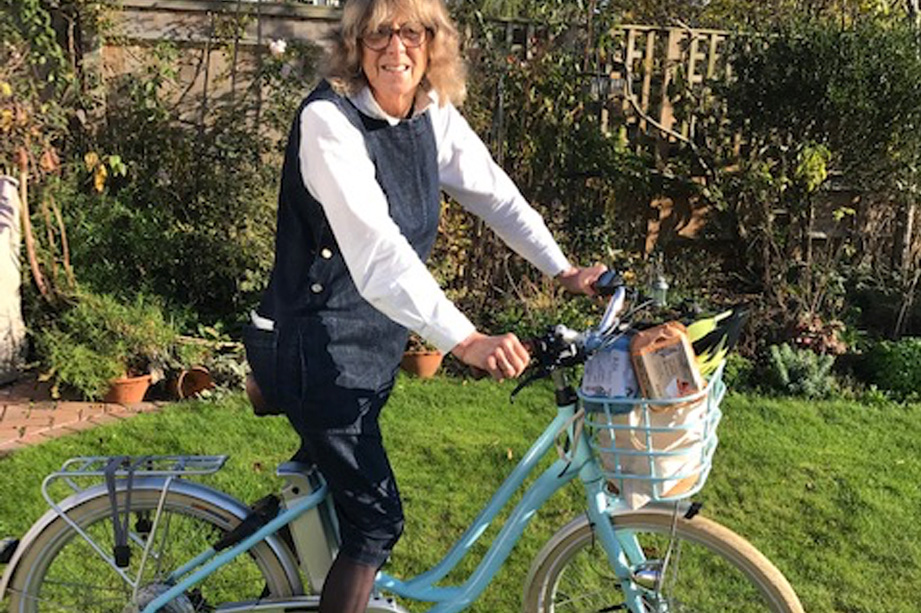 Congratulations Carole from Gloucestershire and Sue from Aberdeenshire, the winners of our cracking competition with Volt bikes.
Selected at random, from more than 16,000 Clarence Court customers who entered, both are now the proud owners of a shiny, new, electric Volt bicycle.
Carole was thrilled with her prize and sent us this photo of her modelling the new bike, with some of our fabulous eggs in her basket.
We wish Carole and Sue many happy adventures on their new bikes and would like to thank all those who took the time to enter. Happy cycling!