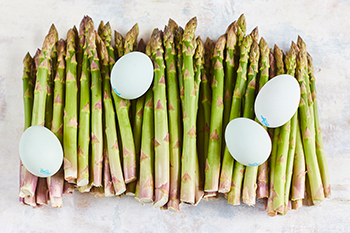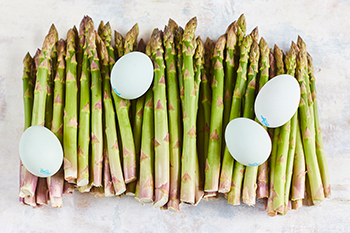 We've teamed up with The British Asparagus Association to bring you stunning, seasonal recipes.
British asparagus season traditionally begins on St George's Day (23rd April) and with its growing reputation for health benefits, fantastic practicality and stylish image the demand for this versatile superfood is anticipated to be high this year.
With the March sunshine, the crop has started sprouting sooner than normal – who knew this mighty green can grow 10cm in one day. Clarence Court chefs and ambassadors are busy planning their recipes for this short but glorious season or as some folk would call it 'The Sparrow Grass'.
Throughout April to the end of the season in mid-June, recipes will be at your fingertips on our recipe page and through our Instagram feed – we've added a couple a to get you started!