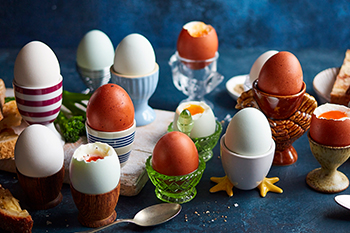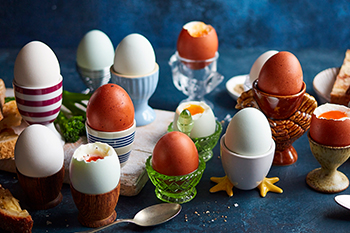 The humble boiled egg is in the spotlight as families have more time to enjoy breakfast on the slow.
Rumour has it egg cups have even sold out in stores, as households opt to boil an egg and accompany with their choice of solider to start the day (the right way!).
From Burford Browns with Marmite toasted soldiers, to goose eggs and British asparagus spears, generations of all ages are finding comfort in this breakfast classic.
If one thing has come out of being in lockdown, it's the love for good food and home cooking. Over on our social media feeds, we're enjoying seeing your favourite boiled egg and dipper pairings. Please do keep sharing your #dippingdelicious pictures with us at @clarence_court.