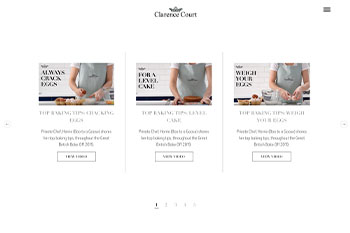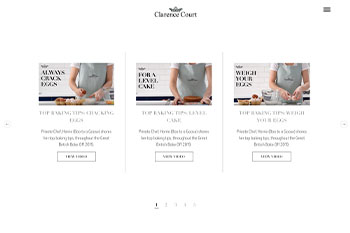 We are delighted to have launched our new Films page on our website!
Come behind the scenes with us in to some of the country's top-chef's kitchens, luxurious hotels and delicious restaurants. Showcasing our Clarence Chef portfolio, you can watch chefs dish up their favourite way with Clarence Court eggs, as well as receive their top baking tips. Discover life on the farm with videos of our fabulous birds and 'Milly Investigates' who quizzes our farmer about our Burford Brown hens, their eggs, welfare and more.
Sharing all things Clarence Court with you, the Films page will keep you up to date with events and happenings alongside our social media channels. To never miss a new Clarence Court film again, head over to our YouTube channel, click subscribe and turn your notifications.