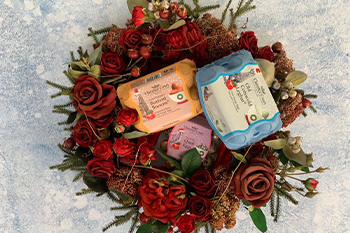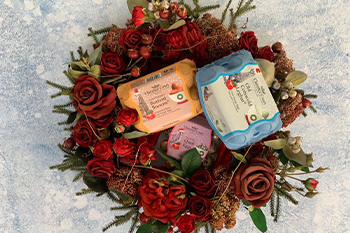 Our new Christmas egg boxes have arrived- just in time for the celebrations!
It's officially the countdown to Christmas, and in keeping with the festivities we have just released our Christmas packaging.
See if you can spot some merry looking birds who have swapped their crowns for Santa hats for a limited time only on the shelves of the supermarkets.
Take a box home and give some of our favourite Christmas recipes a try from Eggcellent Eggnog and Juliet Sear's Meringue Wreaths to our Winter Fruit and Nut Pavlova.