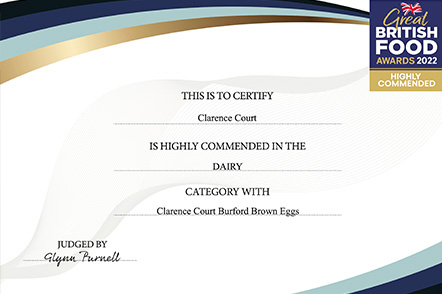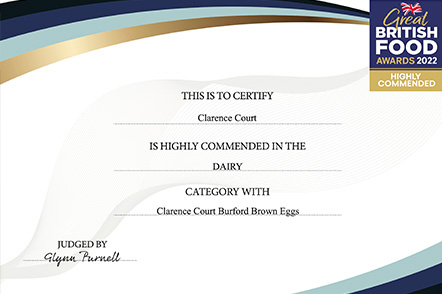 We're delighted that our iconic Burford Browns have been 'Highly commended' by the Great British Food Awards 2022.
Our iconic, bronze-shelled beauties received fabulous feedback from renowned Michelin chef and head judge Glynn Purnell, who claimed:
"What can I say about this fantastic product? They always prove to be consistent and the remain the best eggs on the market."
The Great British Food Awards celebrate Britain's finest artisanal food and drink producers and we're thrilled to have been recognised on their deliciously illustrious stage.