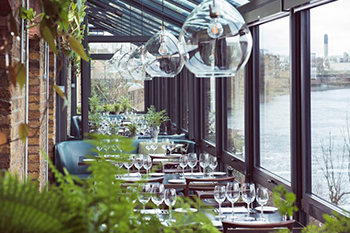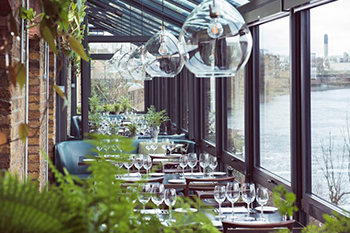 Stop by Rick Stein's riverside restaurant to indulge in Clarence Court eggs your favourite way this summer.
Always a treat is a trip to Rick Stein's for brunch, lunch or dinner. With restaurants in Sandbanks, Cornwall, Winchester, Marlborough and Barnes, guests can indulge in a menu which oozes with seasonal plates while enjoying picturesque views.
Set on the riverside, Rick Stein Barnes has received a rave review in Essential Surrey, where his brunch menu features British favourites from a Full English to Eggs Benedict and of course Stein's fish of the day.
They describe their smoked salmon and scrambled eggs as 'perfectly creamy and beautifully orange (thanks to the Clarence Court yolks), with a generous helping of melt-in-the-mouth smoked salmon and a pile of chopped onion to add a bit of zing' – what's not to love!
Serving breakfast at weekends from 9-11am, read the full review here.