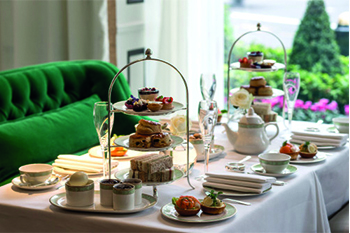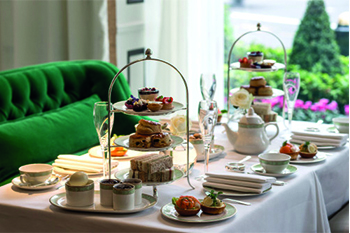 To celebrate Afternoon Tea Week it seemed only fitting to share the story of how a mid-afternoon sweet treat came to be the delicious British tradition it is today.

Anna Maria Russell, Duchess of Bedford, was a close friend of Queen Victoria. It was Anna who today is credited for creating the first version of 'Afternoon Tea' as she always enjoyed a much-needed mid-afternoon pick me up.
Today, one of London's finest afternoon teas – at The Grosvenor Hotel – is named after her. Serving sherbert-like strawberry and passion fruit amuse bouche in shot glasses topped with candy floss, cucumber with garden mint butter finger sandwiches, and Clarence Court Burford Brown eggs topped with mayonnaise and chive – is a delicious destination to find yourself at 3pm.
Food writer Binny from Binny's Kitchen & Travel Diaries has recently stopped by. Read her experience here.