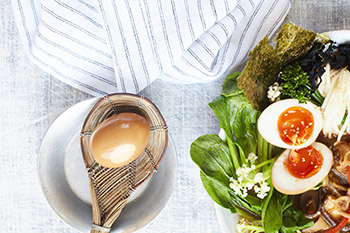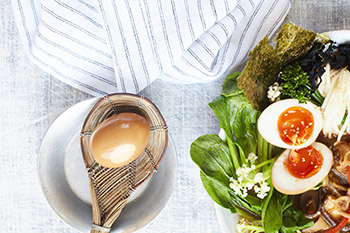 It's no secret that eggs are oozing with health benefits – packed with protein and essential vitamins – and as bias as we are, there's nothing quite like a protein-rich breakfast to set you up for a busy day. But how about eggs helping to aid a peaceful night's sleep?
Among weight lost, healthy skin and improved immune system, memory and muscle power, Australian dietitian, Sharon Natoli shares how eggs are one of the best natural sedatives helping you have a better night sleep.
As a rich source of amino acid typtophan, eggs help you to sleep better for longer by telling your brain to shut down for the night.
Sharon says: 'Something as simple as eating eggs at dinnertime can be a natural sedative as egg whites help the body prepare for bedtime by producing melatonin – which brings on that sleepy feeling.'
Sounds perfect!
And don't forget eating more than one egg a day is perfectly fine, so you don't have to sacrifice your poached Burford Brown in the morning to enjoy another helping for dinner – even better!
For some inspiration for summertime suppers visit our recipe page here.