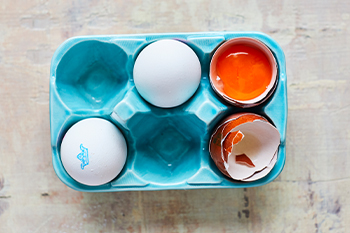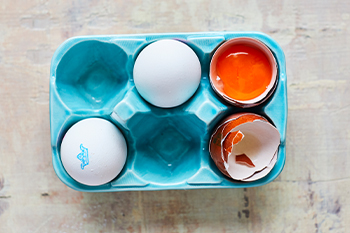 Eggs are named one of the top foods to help crack frailty.
Described a natural ageing in combination with multiple long-term illnesses and a loss of fitness and reserves, frailty is thought to affect one in ten people at the age of 65 and more than half over 80 years old.
According to a recent study in The Times involving nearly 16,000 people, researchers in Dublin concluded a combination of strength training and protein supplementation can reduce frailty. The study noted that GPs should recommend exercising regularly to improve strength, balance and co-ordination, and increase your consumption of eggs, tuna and chicken too.
Improving your lifestyle habits can have many positive effects, boosting your mood and body. We always love to kick off the day with a protein-packed breakfast, but your egg consumption doesn't have to stop there. For inspiration as to how to introduce more eggs into your diet all times of day, visit our favourite recipes here.